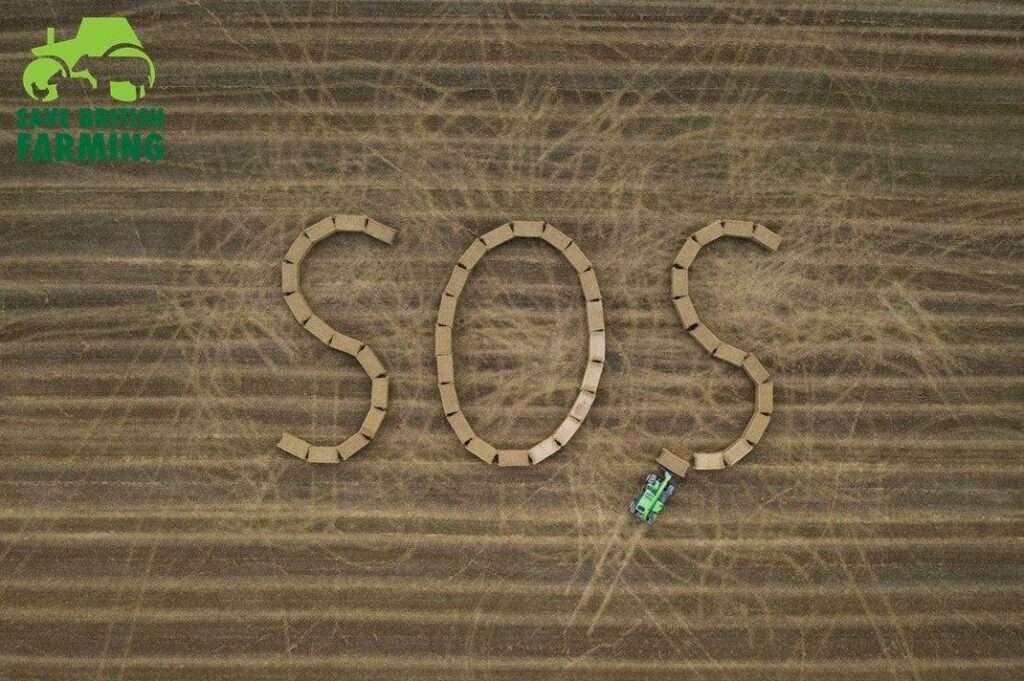 September 9th was "Back British Farming" Day – which the NFU has been running for 5 years.  We decided to 'piggy-back' on the day with our own campaign events around the country to highlight the issues we have with the Agriculture Bill.  The video below is ITV News.
The photo above was taken at our founder, Liz Webster's farm.
Liz had two film crews there, as well as a photographer capturing it all.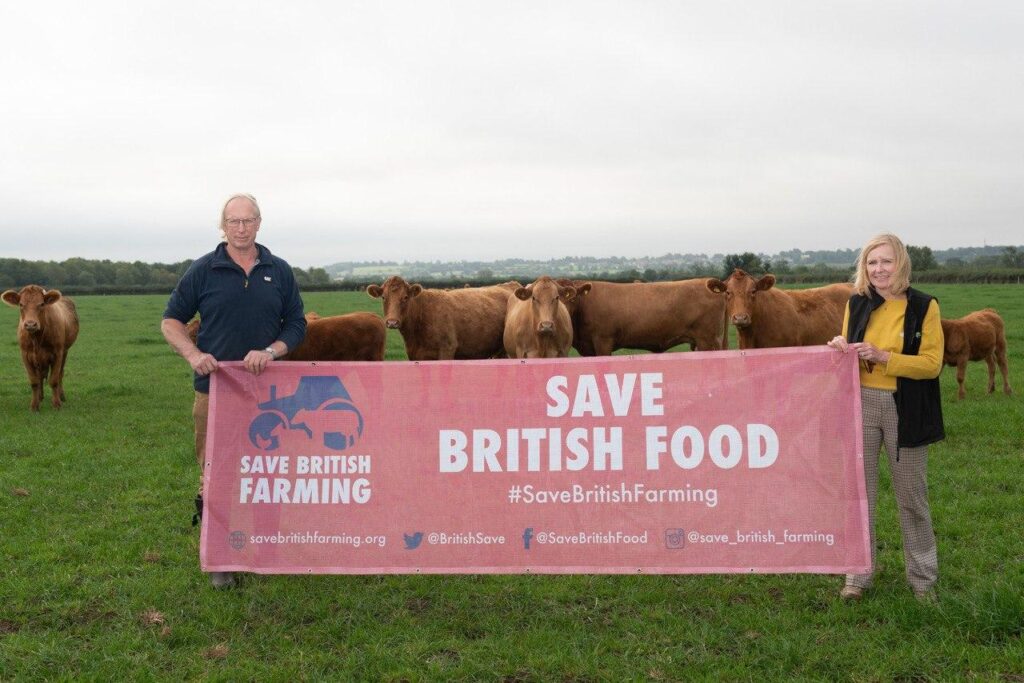 Down on the south coast, Save British Farming campaign coordinator, Gemma Lane, visited Plumpton Agricultural College for a 'Back British Farming' Day report.  They've put up one of our 'mega banners' which will sit by the entrance to the college for the rest of the month.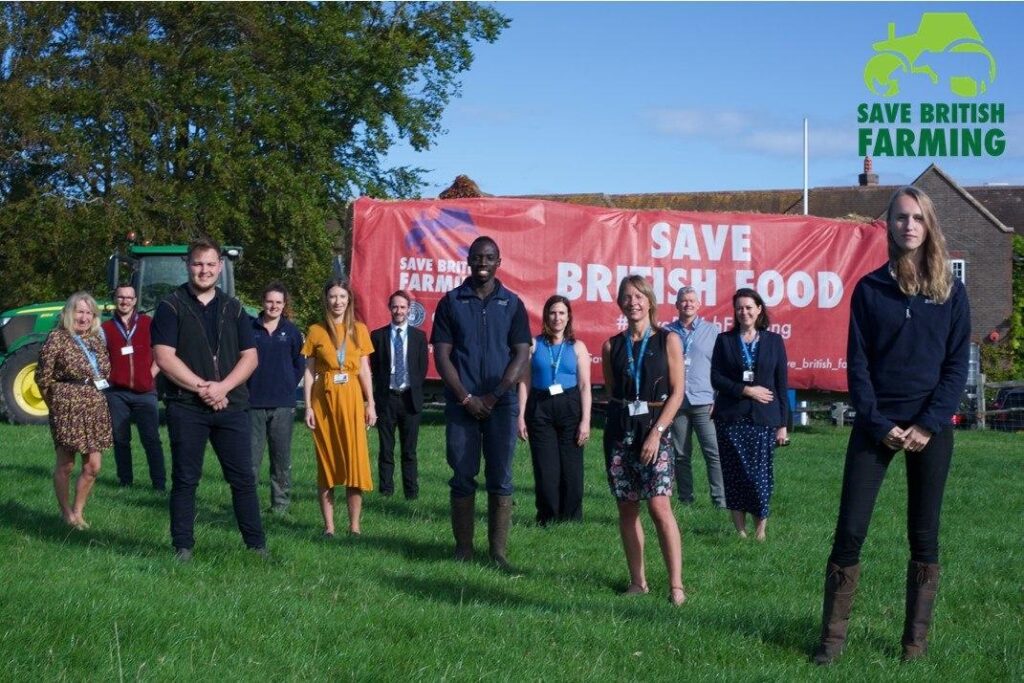 Meanwhile, around the country, groups held local events on the day to protest the Agriculture Bill.  A group in Devon was filmed by BBC News South West.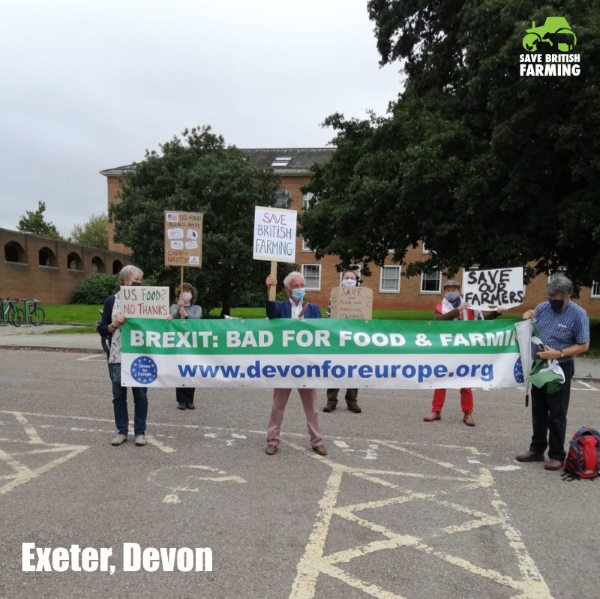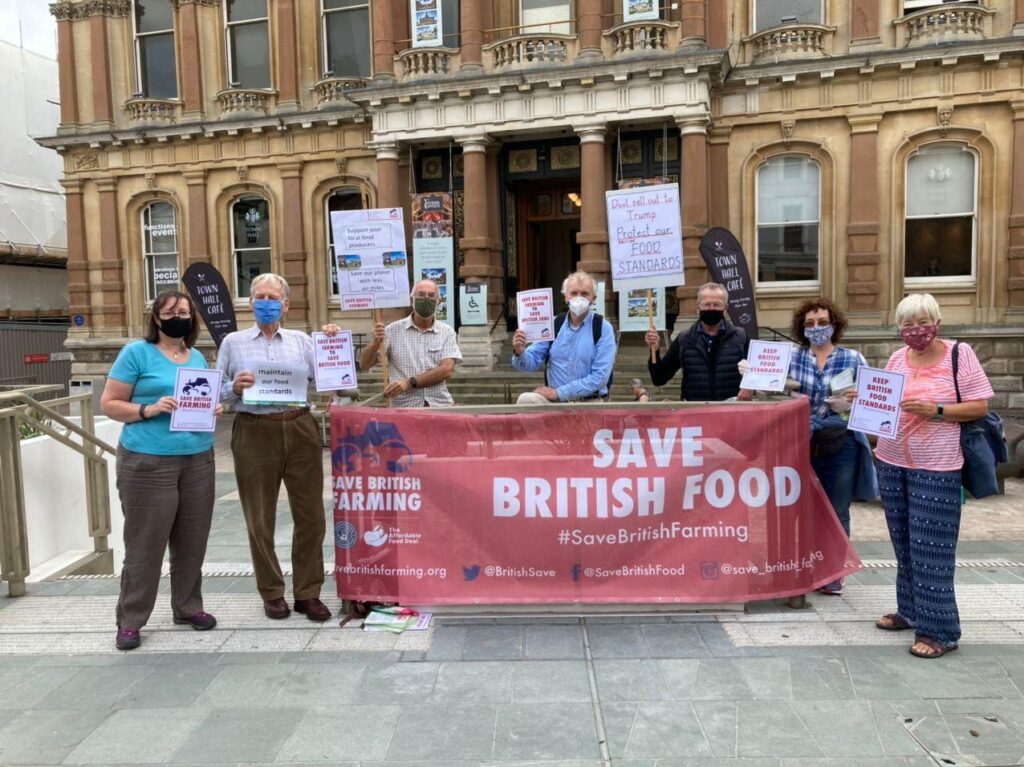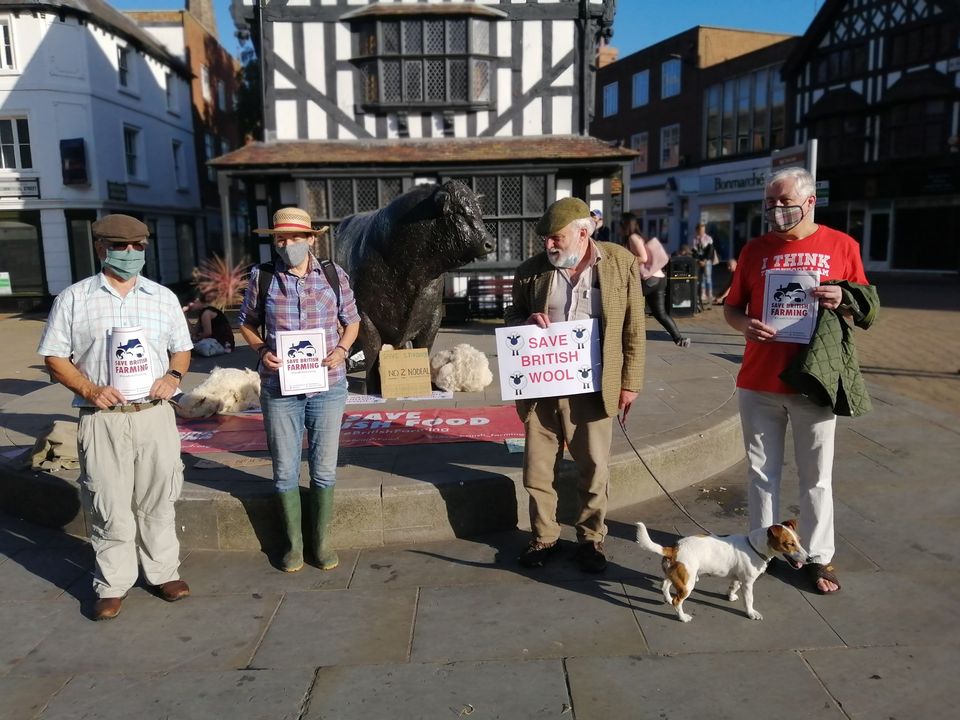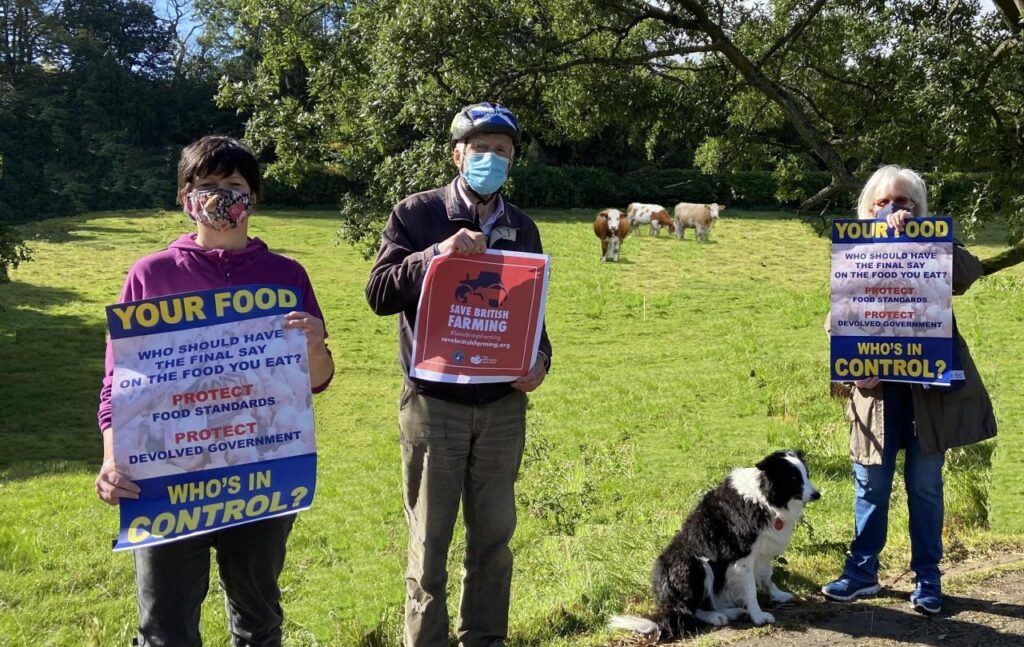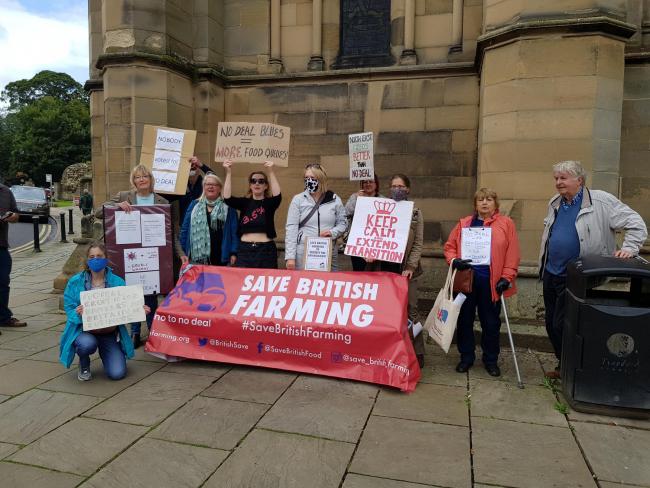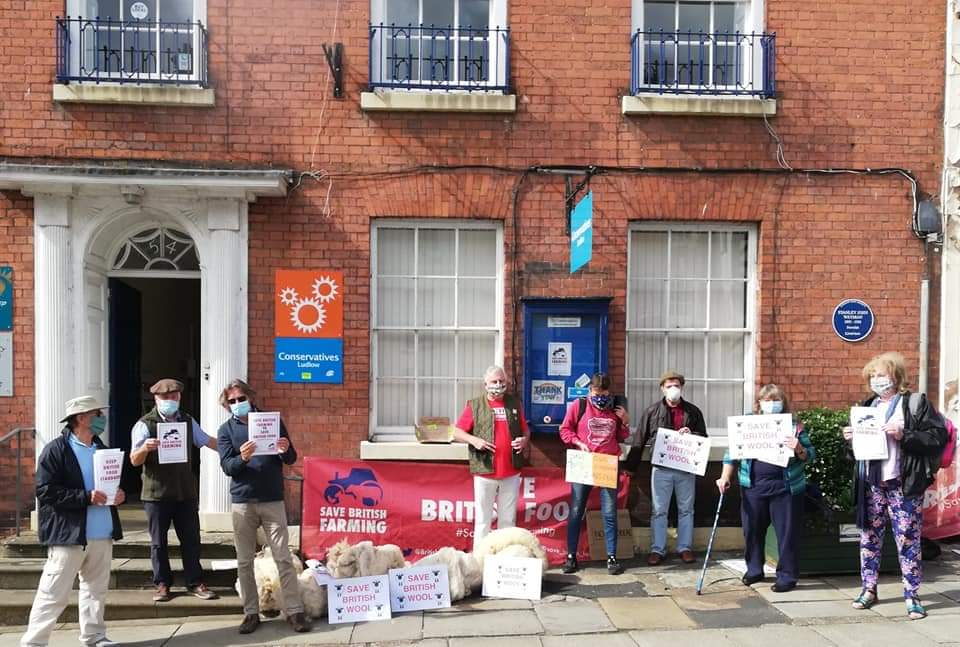 We were very pleased with both with all the news coverage our campaign received on Back British Farming Day, and the number of people who volunteered to get involved around the country.  All in all, the day was a great success!