We launched our campaign in July 2020 with a tractor demo at Westminster and in August, our national banner campaign.  Over the summer we continued initiatives to raise awareness of the government's decision to lower food and animal welfare standards.  We intensified our campaign with tractor demos held around the country.  In the end, we failed to persuade enough MPs to rebel and the Agriculture Bill passed without standards included.

We had to shut our campaign down as the country went into a second lockdown in November.  Now, as we emerge in May 2021, thanks to the new Agriculture Act 2020, consumers and farmers are facing a new threat from the proposed trade deal with Australia.   We plan to do all we can to lobby the governement to make good on its promise not to lower standards.

New events to come in 2021 - watch this space!
Our planned tractor demo in Melton Mowbray is not pie in the sky!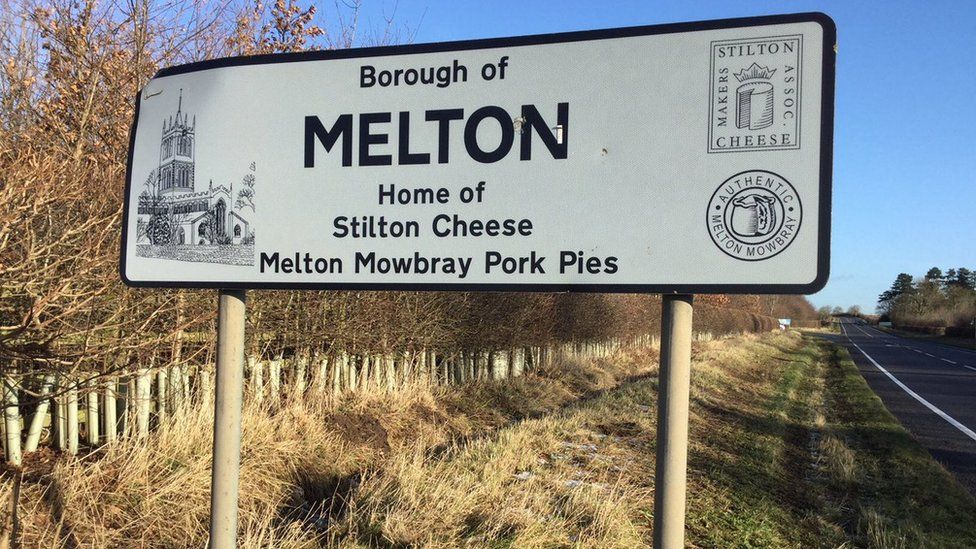 Melton Mowbray is known not just for its food, but for food that under current law cannot be made anywhere else in the EU.  Brexit has put the future of the iconic Melton Mowbray pies and Stilton cheese in jeopardy with European manufacturers having the potential to market similar products under these names.  A no deal Brexit also threatens local farms which could see an influx of lower quality food imports under WTO rules that would undercut British produce.  That's why local farmers are mounting a tractor demo on Thursday October 29th to publicise the issues and to pressure MPs and push the government to agree a trade deal with the EU.
The Great British Tractor off in Marlborough - October 23rd!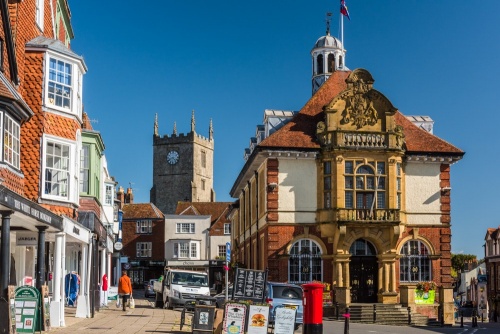 Marlborough, with its famous public school, is used to seeing 'Chelsea tractors' driving around town.  But on Friday, it'll be the real deal as farmers take their protest about the government failing to include standards in the Agriculture Bill to the sleepy Wiltshire town.  Tractors, with Save British Farming banners will do a big circuit of the town, whose MP, Danny Kruger, voted against a Lords amendment protecting standards.  His own mother, Great British Bake-Off's Prue Leith, has gone on record saying she disagrees with her son and wants food standards enshrined in law.  Our tractor demo, and the publicity it will bring, will cause quite a stir!
Another Westminster Demo, planned for October 12!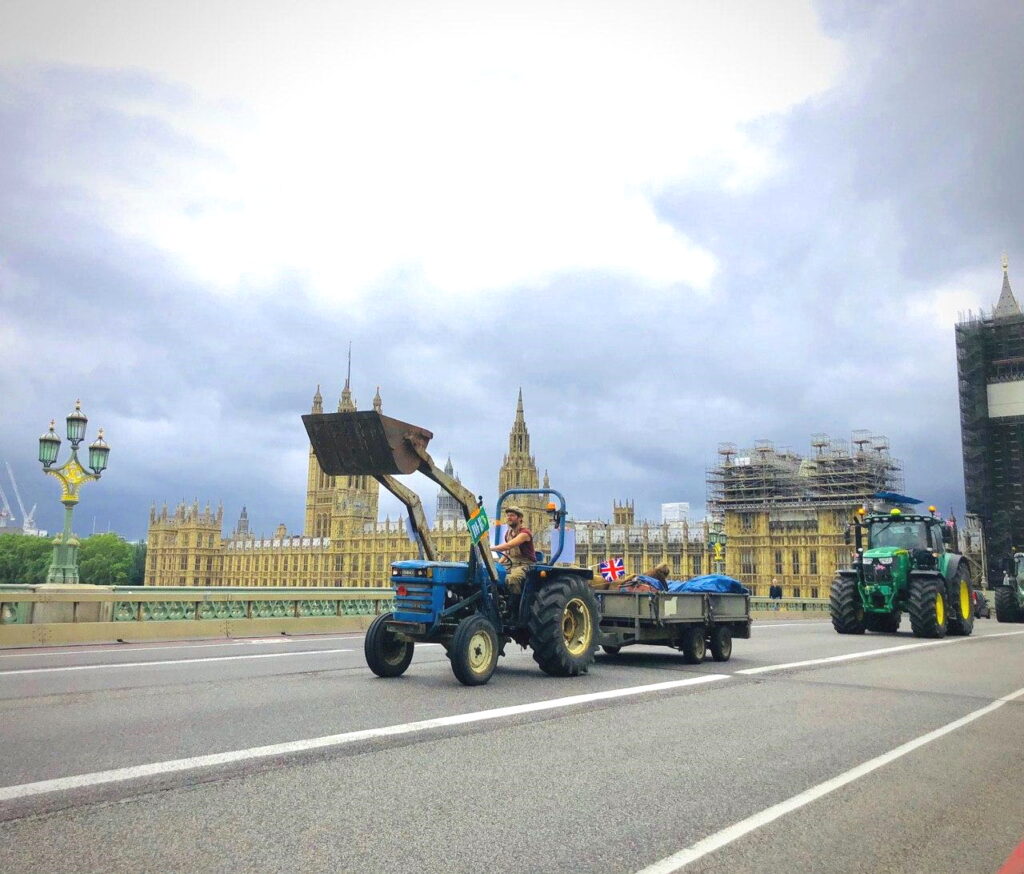 The Agriculture Bill has been winding its way through Parliament since February.  October will see what should be its final stage before it's set to become law.  However, the Lords may have other ideas if their amendments are voted down in the Commons, in which case it could end up ping-ponging back and forth between the two legislative chambers. 

Save British Farming believes that without safeguarding our current food and animal standards, and environmental protections, many farms will go bust  In addition, against the wishes of 80-90% of those polled, lower quality food will be imported into the UK from countries such as the US, Australia and South America, which threatens our nation's health.
We our holding our second tractor protest to highlight farmers' concerns.  If you're a farmer and are willing to drive a tractor to Westminster, then please get in touch via our Eventbrite page.
We're coming to Swindon - October 9th!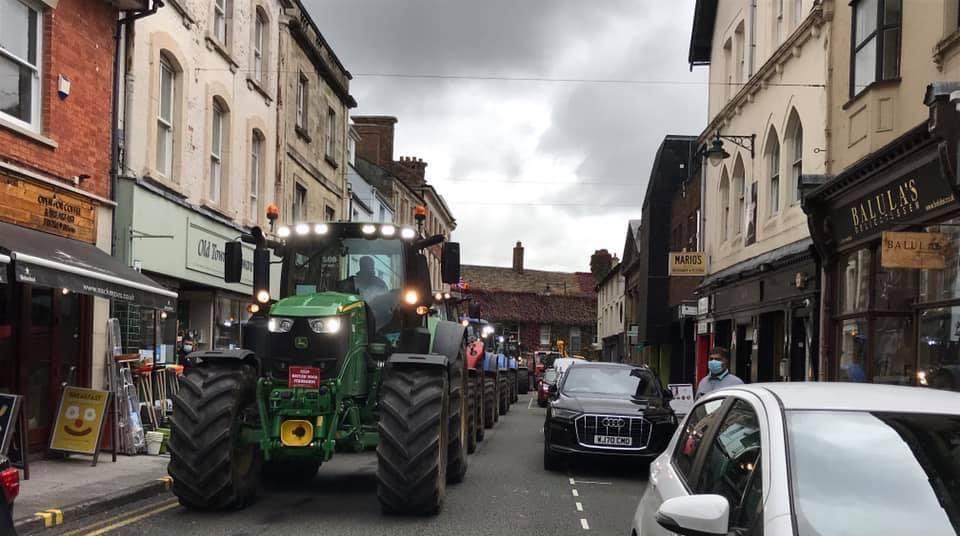 The old town in Swindon is all narrow streets, but this won't stop Save British Farming's Liz Webster putting on a demo in the town near to her farm.  The demo is planned for October 9th and will involve serval runs around the town centre, including passing by the constituency office of local MP and Lord Chancellor, Robert Buckland. He has the opportunity to vote on a Lords amendment on October 12th that will enshrine food standards in law in the Agriculture Bill.  
Stokesley Demo planned - October 9th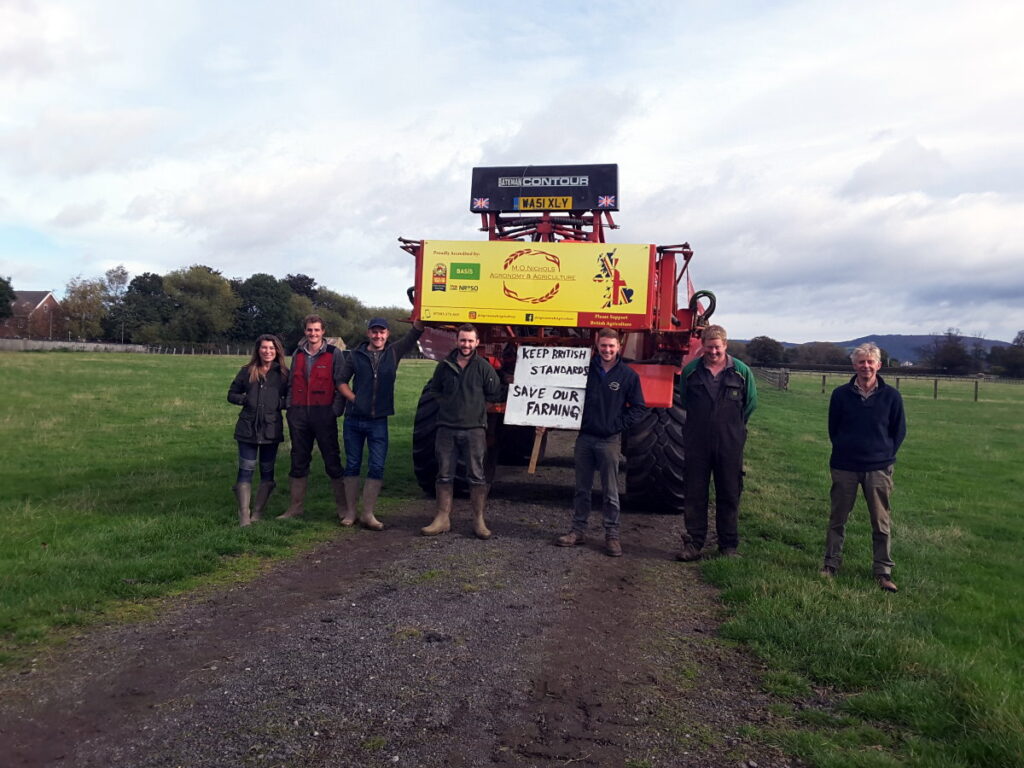 Farmers in North Yorkshire are planning to get together for another protest, this time in Stokesley, after their local MP, Rishi Sunak, failed to answer their letter detailing their concerns for the future of Yorkshire farming.  This demo, on Friday October 9th, is expected to be even bigger than their last one in Northallerton and will again end with a letter to Sunak.  
Yorkshire Tractor Protest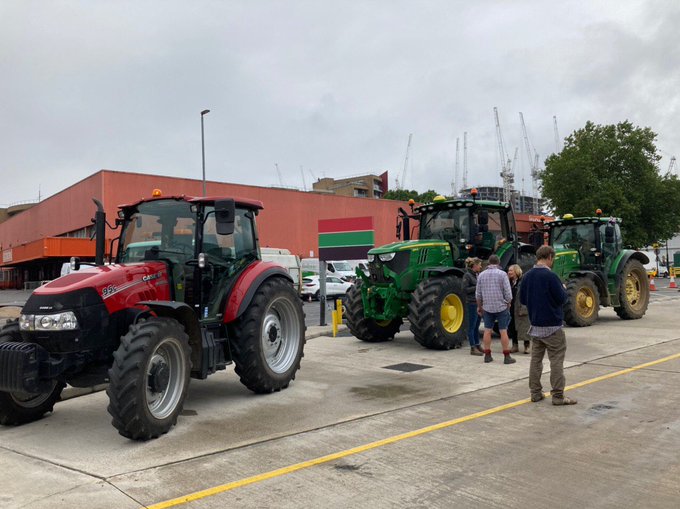 Save British Farming, alongside the 3.5% Resist movement, is planning a demonstration in North Yorkshire on Friday 25th September.  It's to protest the Government's plans for post-Brexit trade deals with Donald Trump and others which could have devastating consequences for farmers and for the population as a whole.
A convoy of tractors and farm vehicles will drive up Northallerton High Street demanding safeguards to stop imports of hormone-treated beef and pork and chlorinated chicken undercutting Yorkshire farmers and threatening the nation's health.
A letter will be delivered to local Richmond MP Rishi Sunak calling on him to back an expected amendment to the Agriculture Bill that would stop imports of food products produced to lower animal welfare, food safety and environmental standards than those required of UK farmers.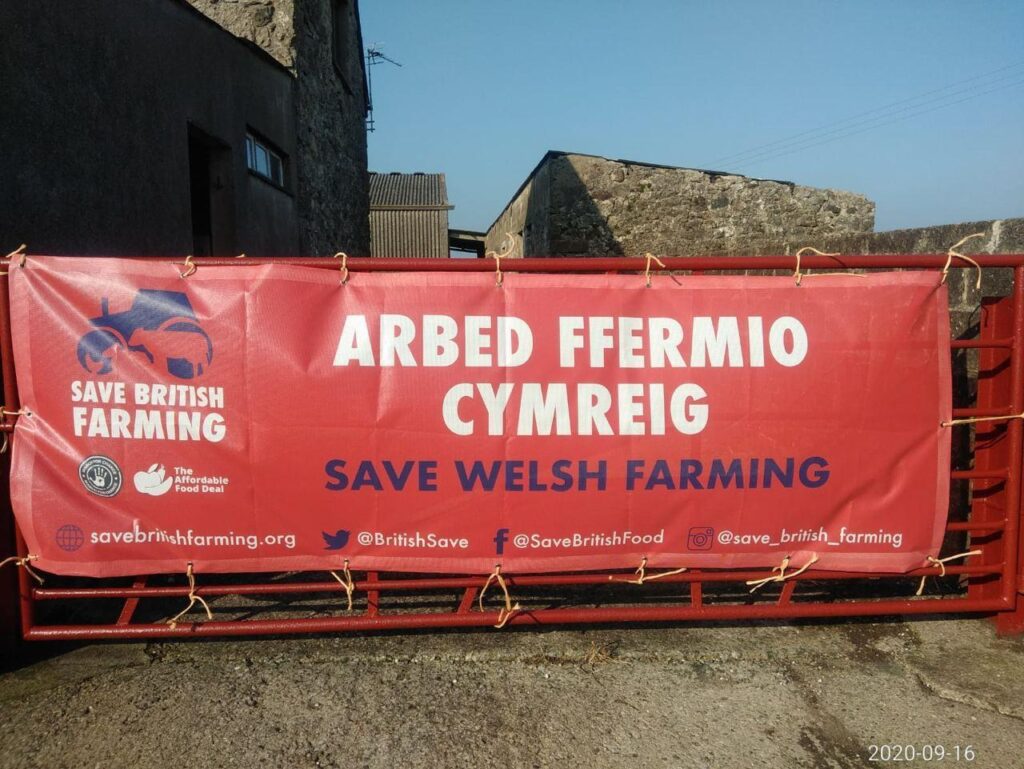 Tractor demos and rallies across Wales on the 19th of September to protect our food standards and our rural communities.
Farmers will gather at markets and farms across Wales to stage a "go-slow" demo around rural towns, before returning to the markets at 2:30 for a socially distanced rally with supporters and speakers.
Demos are planned in:
Cowbridge
Builth Wells
Crymych, Pembrokeshire
Anglesey – Keep an eye out for the Save British Farming convoy making their way around the island!
The Westminster government think that they can hand over our agriculture to extractive, unethical monopolies that will exploit our land and our rural communities – already some of the poorest places in Europe – without a fight. We must prove them wrong.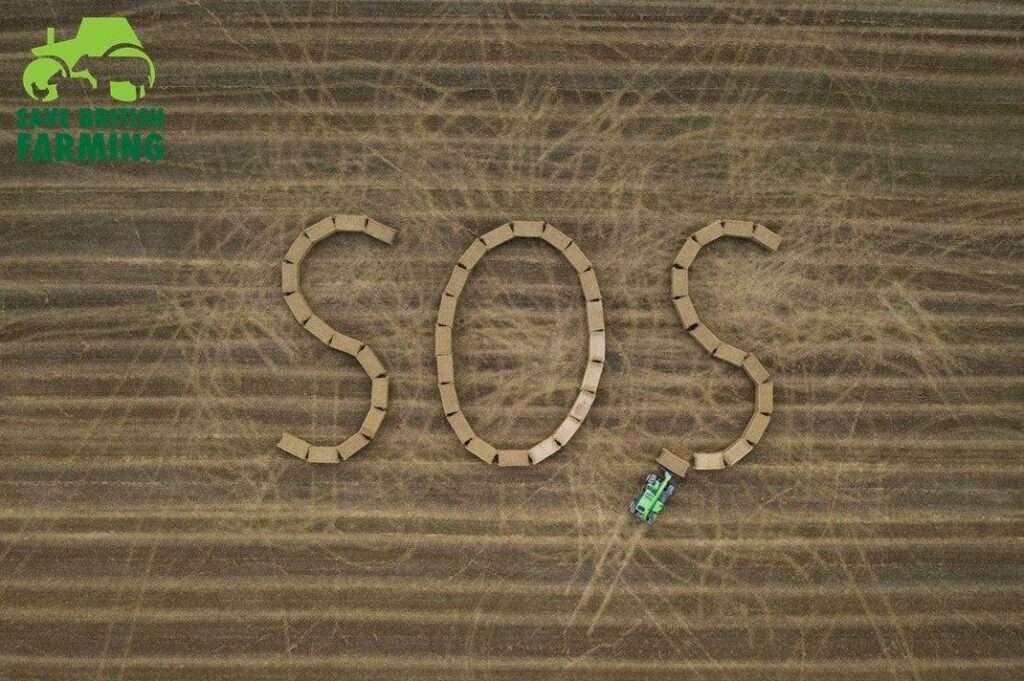 September 9th is "Back British Farming" Day – which the NFU has been running for 5 years.  Save British Farming has decided to 'piggy-back' on the day with our own campaign events around the country and on social media to highlight the issues we have with the Agriculture Bill. If you're a local group, please get in touch to let us know if you'd like to take part.
Westminster Demo Success!
On an overcast day in early July, drivers in central London found themselves in a situation that's familiar to anyone used to rural living: getting stuck behind a slow-moving tractor. Except in this case, it was many tractors, plus a cavalcade of other vehicles including a group of animal rights activists dressed as fruit and vegetables.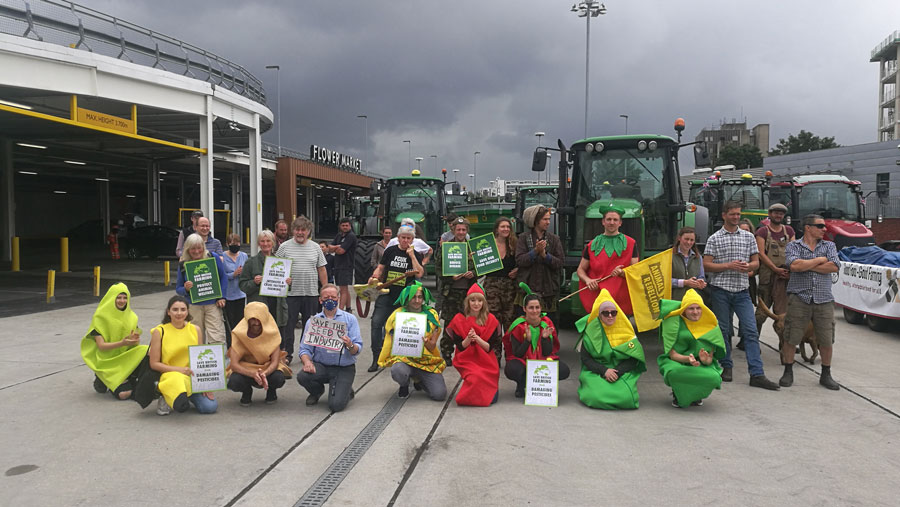 How did this come about? Volunteer activists, including Celebrity Masterchef-winner Emma Kennedy, concerned about British food standards and the impact of cheap food imports on British farming and food production, invited selected farmers to drive their tractors and cars on a socially-distanced drive-slow demonstration around Parliament Square.
So, on Wednesday 8th July 2020, the tractorcade gathered at New Covent Garden Market, Vauxhall and set off just after 1pm. They slowly criss-crossed Vauxhall, Lambeth and Westminster Bridges before circling up to Trafalgar Square and back down Whitehall into Parliament Square for a finale of three loops in front of Palace of Westminster where a large crowd and a veritable posse of press photographers had gathered to cheer this unusual sight on.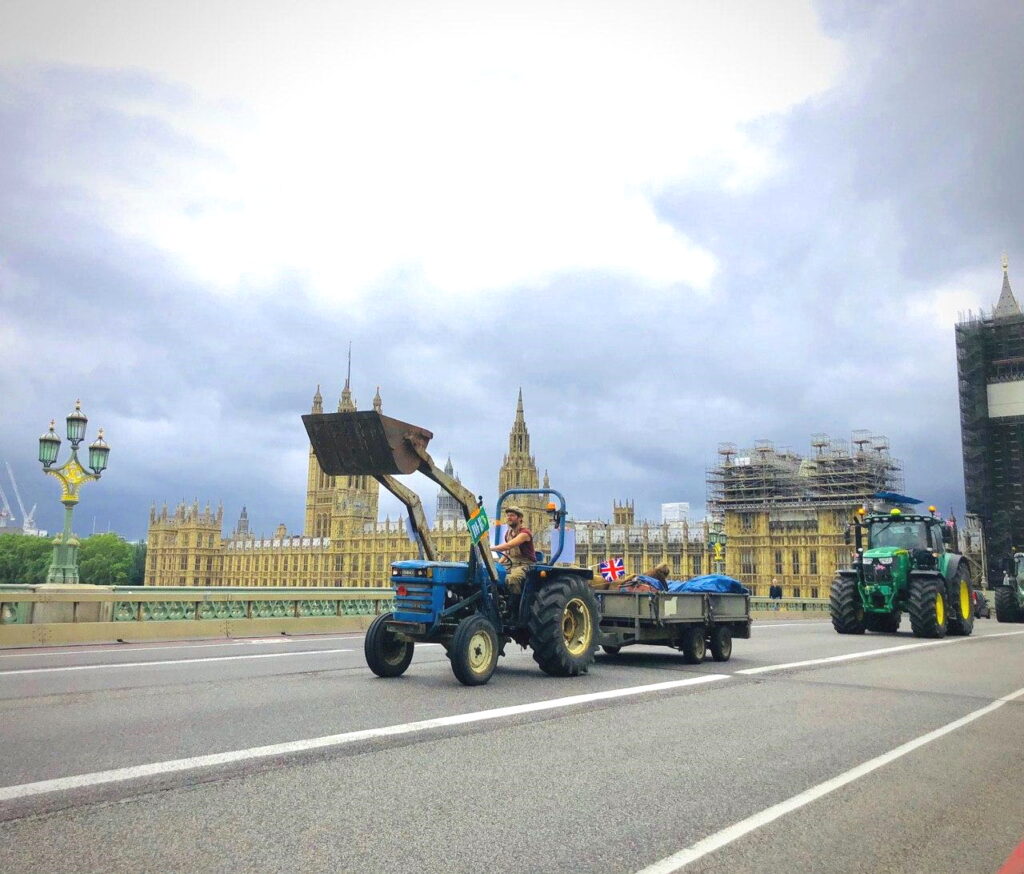 Save British Farming organised the demo to launch our summer campaign.  We believe the Government is betraying voters and the British public by reneging on its manifesto pledge to uphold our world beating British food and animal welfare standards. They want to pass an Agriculture Bill that will ditch UK animal welfare and environmental standards for farm imports, flood the market with low-quality food and destroy Britain's world-class farming industry.
We must save our farms and our British food industry.  We must protect and promote our high-standards of food safety and sustainability – not allow sub-standard imports that will threaten the nation's health, the survival of family farms countrywide and rural economies.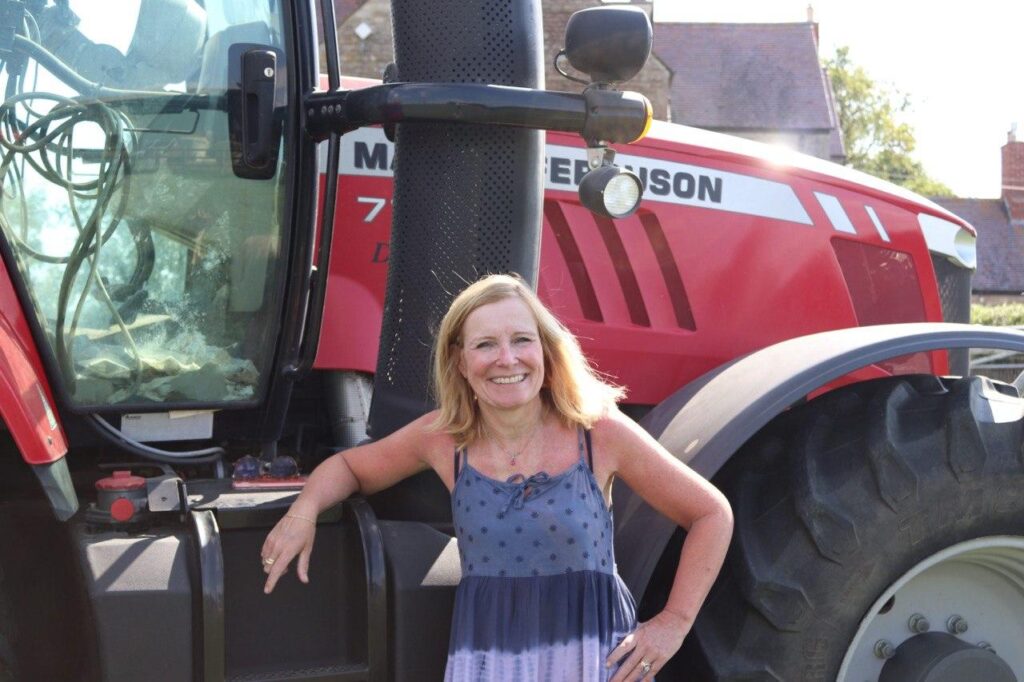 Wiltshire farmer and event organiser, Liz Webster, commented, "The Agriculture Bill is disastrous for British farming; it threatens the safety of our food and diminishes our food security. Imports from countries that are allowed to produce food with lower standards mean that British farmers won't be able to compete and this will decimate our industry – just as imported coal put British coal out of business in the 1980s.
"Offshoring our food production half way across the world will lead to further destruction of the Amazon rainforest to make way for grazing land. It will also add more food miles. Both are a backwards and dangerous step. We need to ensure our food security through sustainable food production, so when disasters such as Covid or a climate event strike, we can continue to feed the nation.
"We were delighted this demo to launch our campaign got off to such a great start. Please sign up here to follow our campaign and get involved to fight to maintain our world beating food and animal welfare standards."
Darren Jones, Member of Parliament Bristol North West explained, "We need to see an Agriculture Bill that protects our legal guarantees on animal welfare and environmental standards in future trade talks. Ethical, sustainable and competitive farming is something that farmers, consumers and animal rights activists all agree on. I hope that the Government listens to this shared call on Wednesday and places food security, animal welfare and net-zero targets as central to our agricultural strategy."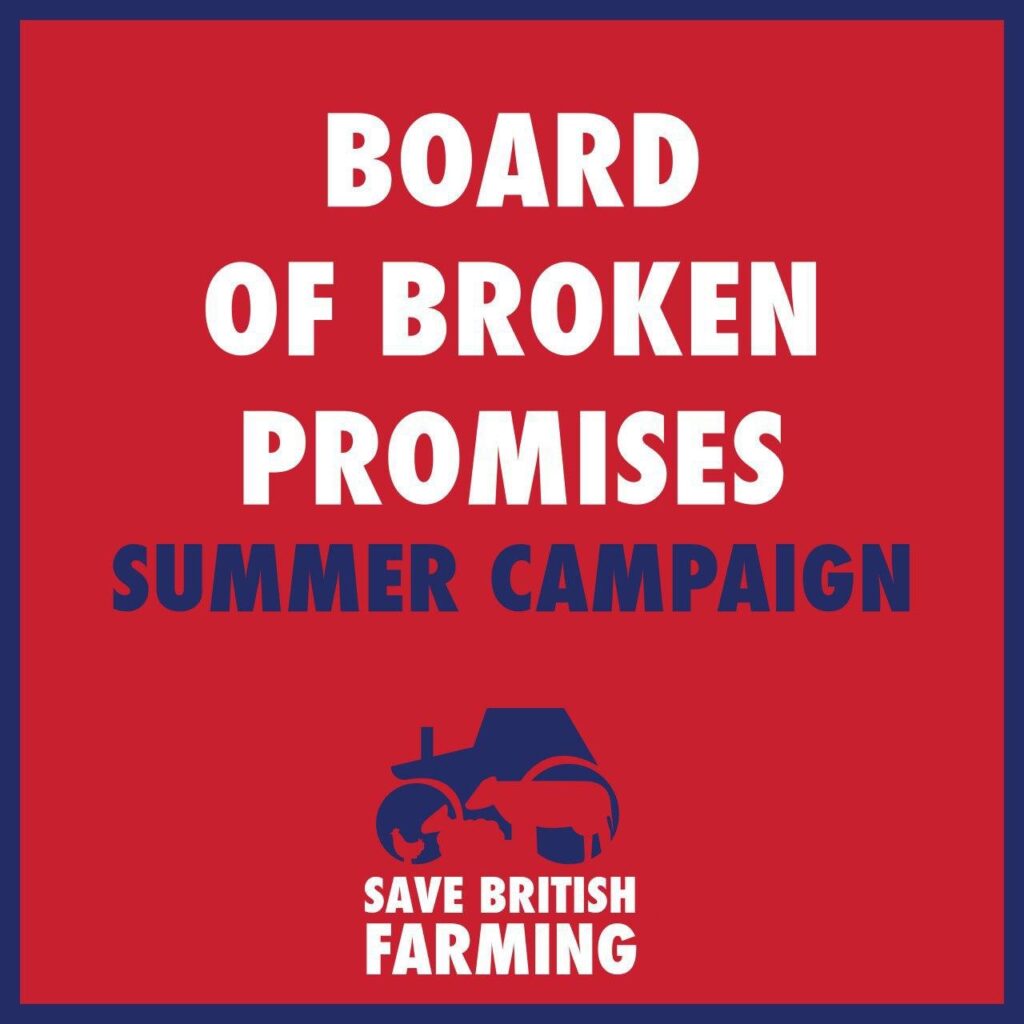 This demo was the inaugural event of Save British Farming. A summer of activities is planned to highlight how together we can save Britain from the horrors of chlorinated chicken and hormone-fuelled beef and regressive/cruel animal welfare practices. Save British Farming is launching a
letter-writing campaign where supporters can write to their MPs, local Conservative Associations and supermarkets, requesting that the British EU food standards are maintained.

Board-of-Broken-Promises campaign offering farmers and individuals banners to place in their fields/properties to raise awareness about concerns to their communities.

Harvest Festival campaign: opportunities for farmers to voice their concerns in their local areas after harvest is over.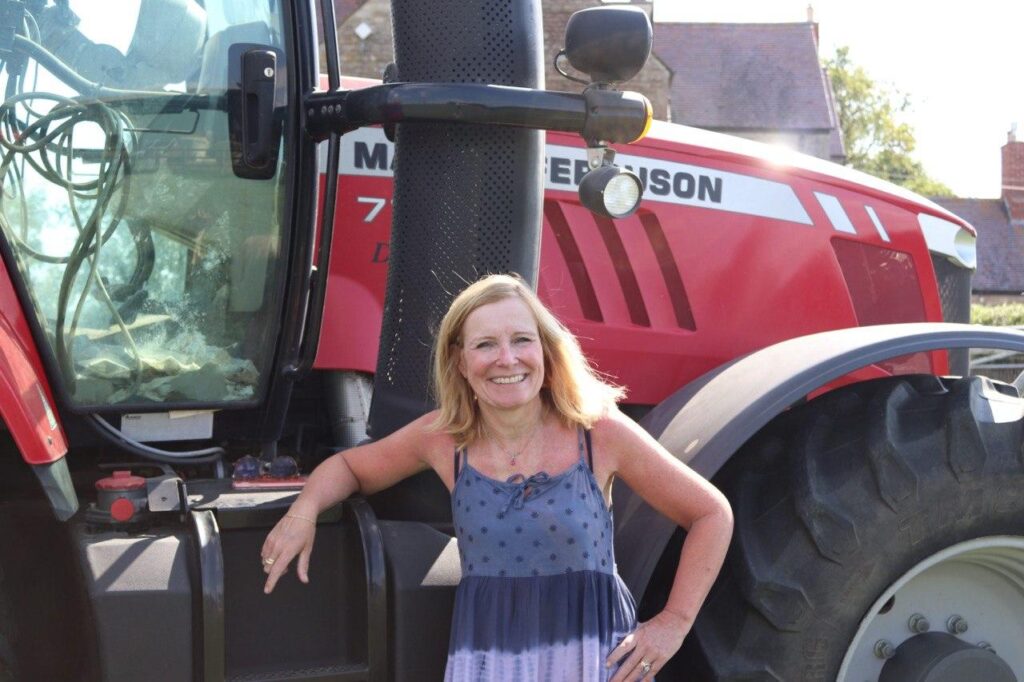 The Government is selling British farmers down the river. This July they want to pass an Agriculture Bill that will ditch UK animal welfare and environmental standards for farm imports, flood the market with cheap, low-quality food and destroy Britain's world-class farming industry.
We must save our farms and farmers.
We must protect and promote our high standards of food safety and sustainability – not allow sub-standard imports that will threaten the nation's health and survival of family farms countrywide.
So on the 8th July, we will be in our tractors, trucks and cars for a socially-distanced demo up to Parliament Square (Arriving approximately 13:30).
Date and Time: Wed, 8 July 2020. 13:00
Location: Parliament Square
In order to attend the demo you must be in a vehicle so we maintain social distancing rules at all times, and you must have registered your details with the organisers via Eventbrite.
We hope you can join us there. Please sign up at our Eventbrite page.
If you can't be there on the day, please consider chipping to help fund the campaign at our Crowdfunder page.
Together we can save Britain from chlorinated chicken, hormone-fuelled beef and damaging pesticides.