Peers signal a parliamentary battle awaits the Government over UK food standards. 
The Agriculture Bill could be amended in the House of Lords to include further guarantees designed to stop imports watering down standards.
The Conservative Party was elected on a manifesto which committed Mr Johnson's Government to "not compromise" on the UK's "high" environmental protection, animal welfare and food standards in "all our trade negotiations".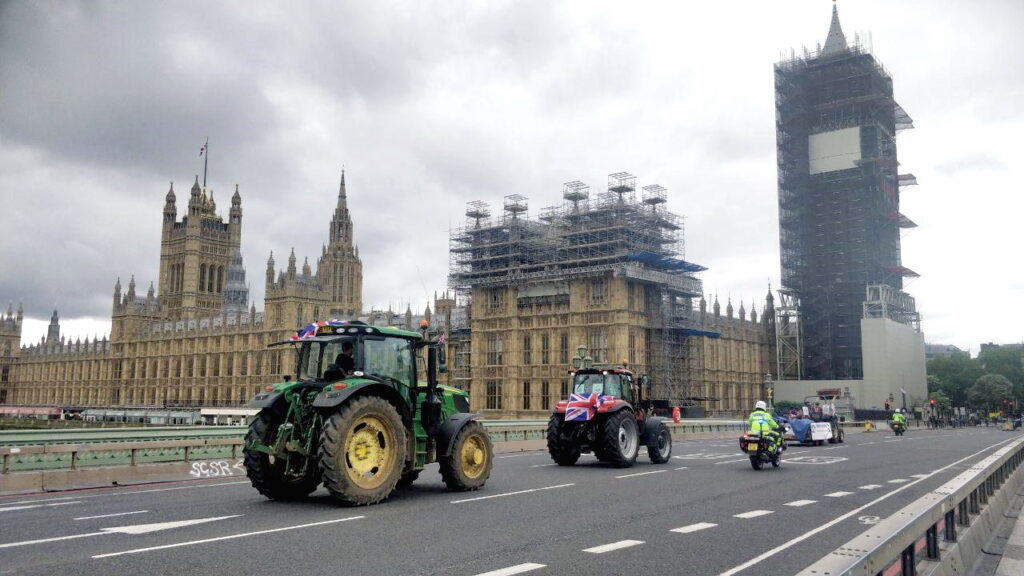 But peers continued to voice concerns about the prospect of cheap imports and pressed for new guarantees to be included in law via the Agriculture Bill, which sets out a new policy as the UK quits the EU-wide Common Agricultural Policy.
Lord Addington said the Government would be bound to its commitment on standards if it was written into Bill. "If we don't get something on the face of this Bill… we have no other way of at least making the Government stand up and say 'yes, we're changing it because…' and I think that's what this is about.
"I hope the minister is taking this on board because… ping and pong backhand forehand and the odd smash might be involved on this one. We can actually get involved in long discussion when the House is asking Government to honour its own manifesto. I wouldn't have thought any government wants that."
Conservative Lord Cormack said his party's 2019 election manifesto made a "total commitment" to enhance rather than diminish UK food standards, adding: "If this Bill does not create a situation where that can happen then it is indeed… not fit for purpose."
Lord Cormack predicted there could be a lengthy report stage for the Bill and "quite a lot of contact" with the Commons as a result of any amendments made by peers if the Government did not make the desired changes.
Labour argued legislation must include a requirement for agricultural and food imports to meet domestic standards. Shadow environment minister Lord Grantchester said: "The simplest way to decide this matter is by enshrining the UK's position here in law."
Save British Farming is campaigning to create awareness amongst the public about the lowering of food standards and to use public pressure on MPs to support an amendment in which the current standards are kept.