Tractor Demos and a Rally in Wales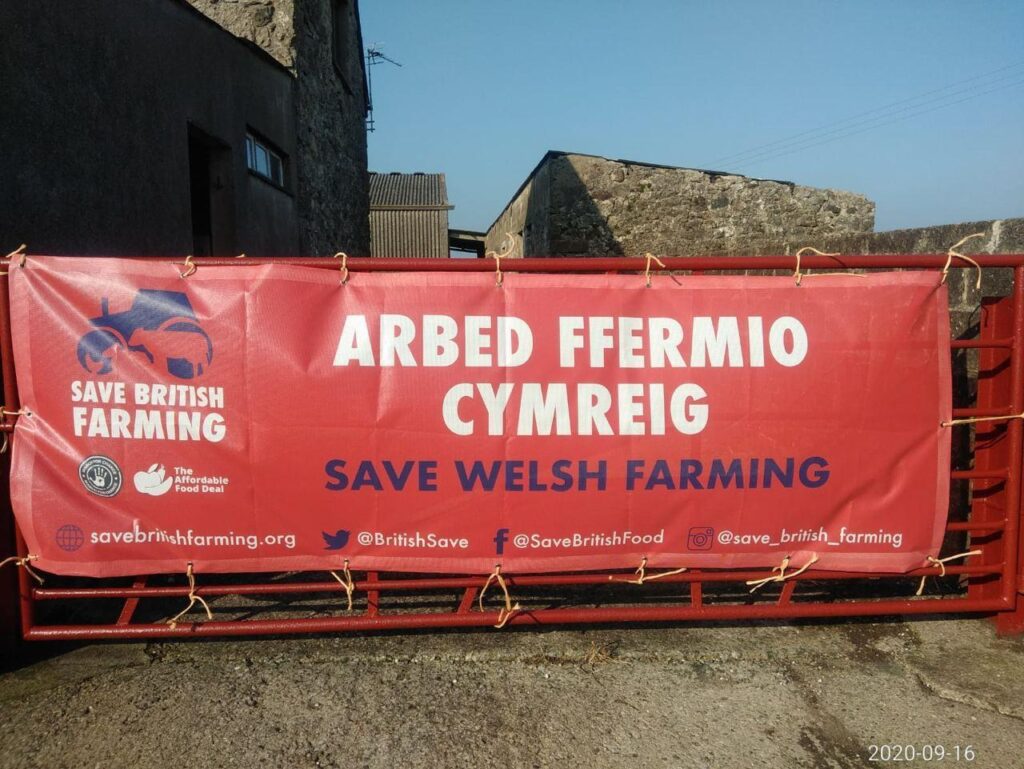 Save British Farming, in collaboration with Undod, held a series of tractor demos around in Wales in Builth Wells, Crymych and Cowbridge where a rally took place.  The protest was to defend farming and food standards which are not protected by the new Agriculture Bill.  
One farmer explained why he's protesting.
"The cumulative impact of the Agriculture Bill, Trade Bill, & 'no-deal' Brexit is likely to cause a rupture within Welsh agriculture. The beneficiaries will likely be US agri-monopolies exporting food products with fewer regulations, & large Welsh businesses who will survive by exploiting the farm workers who create their profits. Smallholders, employed farm workers, & workers who labour in modern slavery conditions will bear the brunt of the crisis.
"But the crises in Welsh agriculture go much further than this. Welsh farming is a social and ecological catastrophe; there is urgent need for a radical reconsideration of our ecology, food production and our relationship to land. This is a conversation that involves ALL of us, but it has a class dimension. It is also a struggle; farm workers owning & controlling the land & production process is a vital part of this conversation.
"Though in Industrial Workers of the World Cymru we don't have a huge amount of experience organising in this industry, if farm workers want to try to organise in defence of conditions or to grow their power at the expense of their bosses, we will be proactive in our support & will do all we can!"